Le Due Sorelle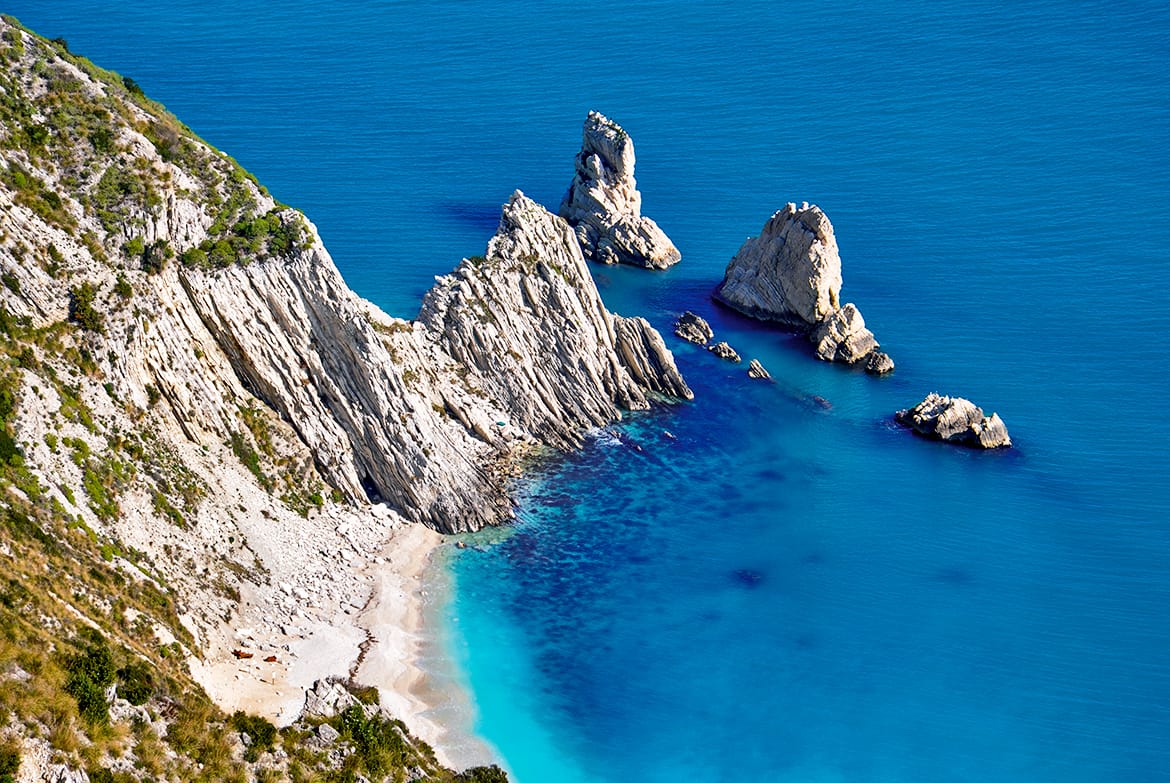 Description
An exciting Bike Tour on normal and dirt roads, through the most evocative trails of Monte Conero. This route is more suitable for expert cyclists with technical skills.
Through one of the most challenging paths of Mount Conero you will arrive at Passo del Lupo (not recommended for beginners) from which it will be possible to admire the famous  rocks of the Due Sorelle. Once there, you need to head back to continue the tour.
The second part of the route goes through the countryside not far from the coast, between the hills and vineyards of the Conero Riviera.
* HIGH DIFFICULTY ROUTE, NOT FOR BEGINNERS
E-Bike / Mtb

Marcelli di Numana > Numana > Sirolo > Monte Conero > Marcelli di Numana

Hard

38 km
You don't want to ride alone?
Try one of our guided tours!
If you are not sure you can face this route alone and you'd rathe ride with a good company, try one of our Guided Tours! A fun way to share your passion with old and new friends! Scheduled departures every morning from Marcelli InfoPoint, with a professional guide, a visit to a village in the hinterland, light lunch, and return in the afternoon by bike or van. Reservation is required.