Pamperduto Country Resort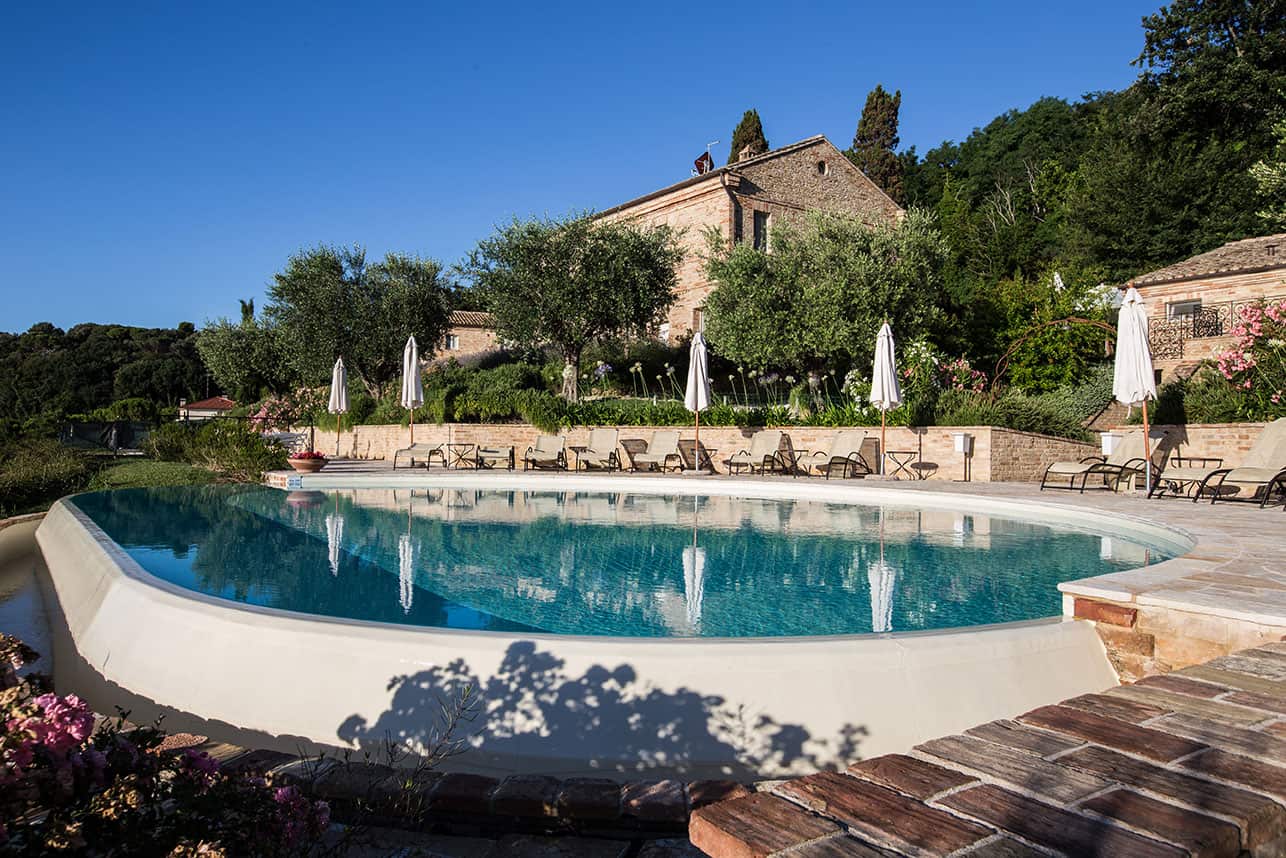 Description
Pamperduto Country Resort stands on a natural terrace overlooking the Riviera del Conero, in the heart of Marche region, among the hills of Potenza Picena, one of the most distinctive village of Italy.
An elegant Conero country hotel which is the result of an antique farmhouse's renovation in the countryside. Our country and shabby chic rooms will welcome you in a homelike, unique atmosphere.
This charming natural setting features a park-like garden with olive trees, roses and lavender bushes along with an infinity pool and a sunbathing area.